Description
 **Please read description**
Rental cost is for the head only, shaft rental is required.

All heads and shafts are on an adapter system and easily swapped out!

All demo iron heads are only available in 7 iron.

A deposit is required for each demo product rented.

The rental period is for one week upon receipt of the demo(s)

Demos are only available in the continental United States Only
**A refundable deposit of $275 is required for this rental (on top of the rental fee).**
Aspen Golf Direct has the only demo program featuring top Japanese manufacturers!
We have a full selection of Iron and Wedge options from Miura, Proto Concept, Fujimoto, and Fourteen Golf.
With shaft options from Fujikura, LA Golf, Nippon, KBS, Project X, Dynamic Gold, and BGT. All demo clubs have adapters so you can rent multiple heads and shafts to find the perfect fit!
Proto Concept C01TB Custom Iron Set
The world's first* with ceramic inside

A next-generation tour blade that defies norms for musclebacks
The C01TB ic is the first in the world* to adopt an integrated forging method with a ceramic inside. The soft iron forged muscleback with ceramic inside is crafted with high-precision, a molded center of gravity design for all club numbers utilising 3D CAD, based off feedback from the U.S. Tour.
It combines the movement stability demanded by today's tour pros and the control precision required of a muscleback with a cavity back-like forgiveness that was highly rated in the previous C01 model. Furthermore, this next-generation tour blade pursues functionalities of each club number to enhance the balance as a set.
C01 TB inner CERAMIC IRONS

| NUMBER | #5 | #6 | #7 | #8 | #9 | PW |
| --- | --- | --- | --- | --- | --- | --- |
| Loft(°) | 25 | 28 | 32 | 36 | 40 | 45 |
| Lie(°) | 60.5 | 61 | 61.5 | 62 | 62.5 | 63 |
| Bounce(°) | 2 | 3 | 4 | 5 | 6 | 7 |
| FP(mm) | 4.1 | 4.2 | 4.3 | 4.4 | 4.6 | 4.9 |
Material:

Carbon steel (S20C)

Finish:

Nickel Chrome Plating / Mirror finish on back of face

inner Ceramic:

#5~#PW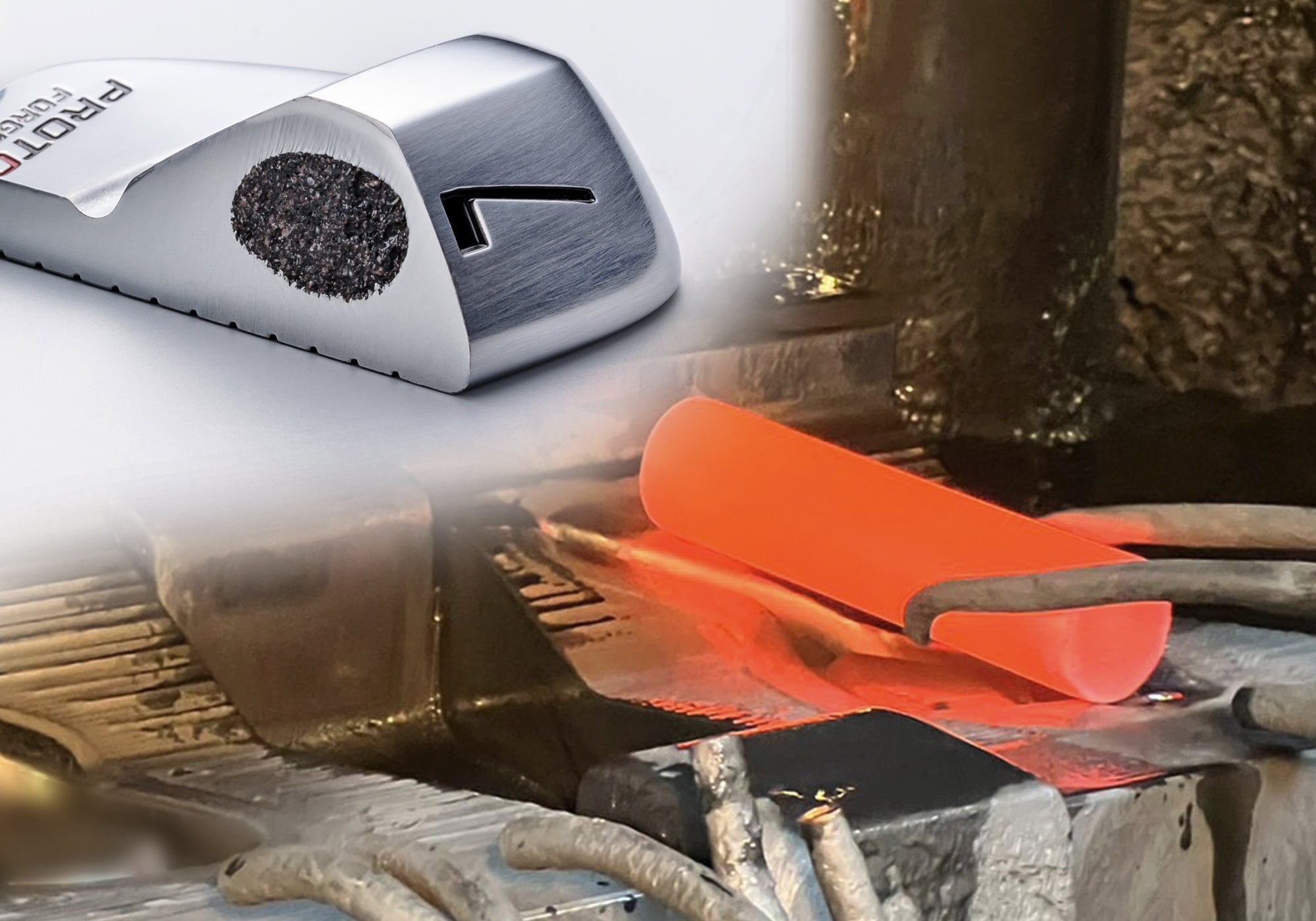 WORLD'S FIRST* INTEGRATED FORGING WITH CERAMIC INSIDE
Ceramic, which has a much smaller specific gravity than iron, is used as the built-in material. The manufacturing process, which forges the soft iron into a single round bar, results in a more forgiving and precise center of gravity design than the previous C01 model, which adopted the built-in titanium manufacturing process.
The ceramic is built in from the center of the head to the heel, and possesses an unique design that stabilizes the head movement together with forgiveness. This manufacturing method in which the ceramic is appropriately arranged inside the head with integrated forging without compromising the thickness of the face is unique and difficult to attain by other manufacturers.
*Surveyed by PROTOCONCEPT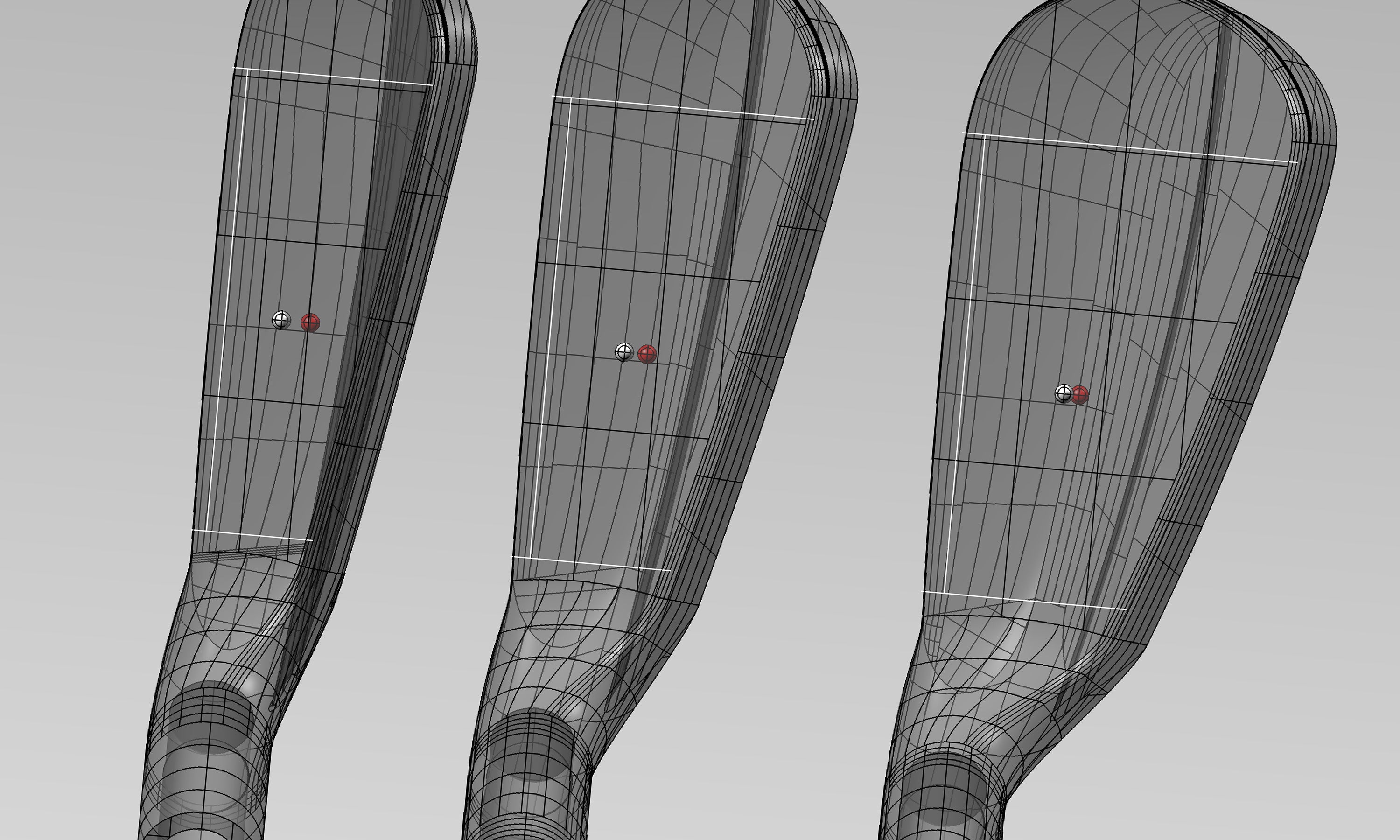 CENTER OF GRAVITY DESIGN FOR EACH CLUB NUMBER BY 3D CAD
While utilizing the concept of the previous C01 muscleback iron with cavity back-like forgiveness, a new center of gravity design was developed for each club number using 3D CAD to provide optimal functionality required respectively and to enhance balance as a set.
Muscleback-like maneuverability and sharpness were added while the head movement stability was enhanced to align the sweet spot and desired direction of the club.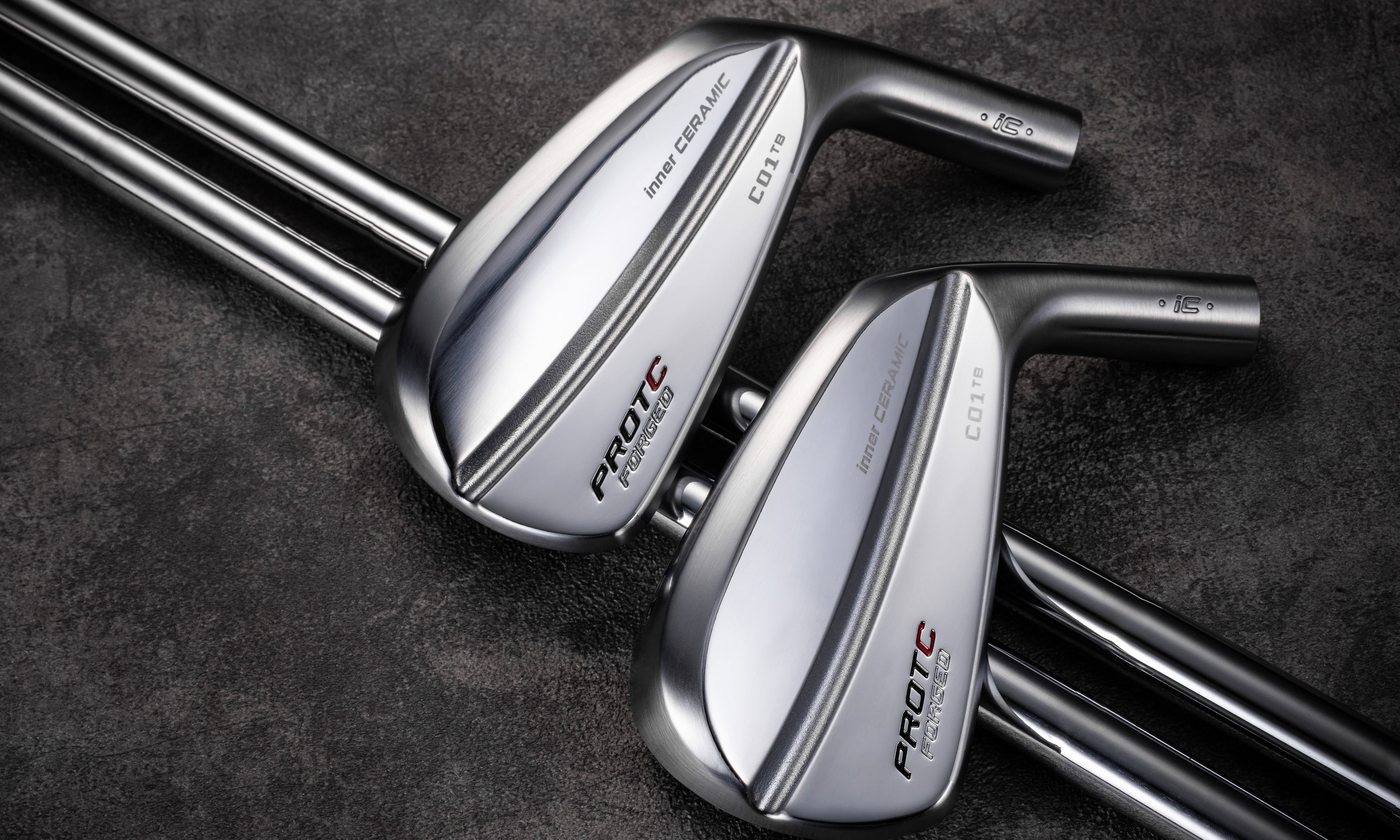 FUNCTIONS SOUGHT FROM IRONS WERE FURTHER REFINED BASED ON FEEDBACK RECEIVED AT U.S. TOURS
Incorporating feedback from players who have actually used PROTOCONCEPT on the PGA Tour and U.S. LPGA Tour, functions have been boldly brushed up to upgrade to a muscleback iron that satisfies current demands from the world's top players.
Further stabilization of head movement and clubface rotation, together with easy maneuverability to hit different trajectories with club path control have been attained altogether.
The long irons have been designed to raise the ball easier, and the short irons have been made to stop the ball better with appropriate height and spin, creating a unified set of irons.

Proto Concept C01TB Irons *Demo Rental*
$20.00